Custom Portals for Learning Departments and Training Companies
or Co-branded Portals
Our Content your Branding ....
We change the site colours to your brand and change logo. Our photo's are royalty free, but we can add your photo's to make the feel of the portal more relevant to you. We will modify the site policies to your company as well as welcome emails and login pages.

We remove our marketing pages but we give you an additional 5 pages for your specific information such as a site gallery, special offers, staff profiles, training centre accreditations etc.

We can build additional pages for a small additional fee.
Our great content, your brand....
Digital Edge has 100's of e-learning courses ready for you to offer under your brand........
Learners and clients want to minimise face-to-face contact.

They also want to reduce learner travel and accommodation fees.

Digital Edge increases your digital delivery capability in the blink of eye.














Cost Effective
Only pay for what you use. Reduce staff cost by focussing them on practical training and assessment
24/7 & 365
Delivery when and where clients want. Increase your digital training footprint
Trackable
Provides you the audit trails you need for certification bodies like GWO and OPITO
Grow your Brand
Use our 1st class portal or brand your own Digital Edge portal.
Sample 1- Training Centre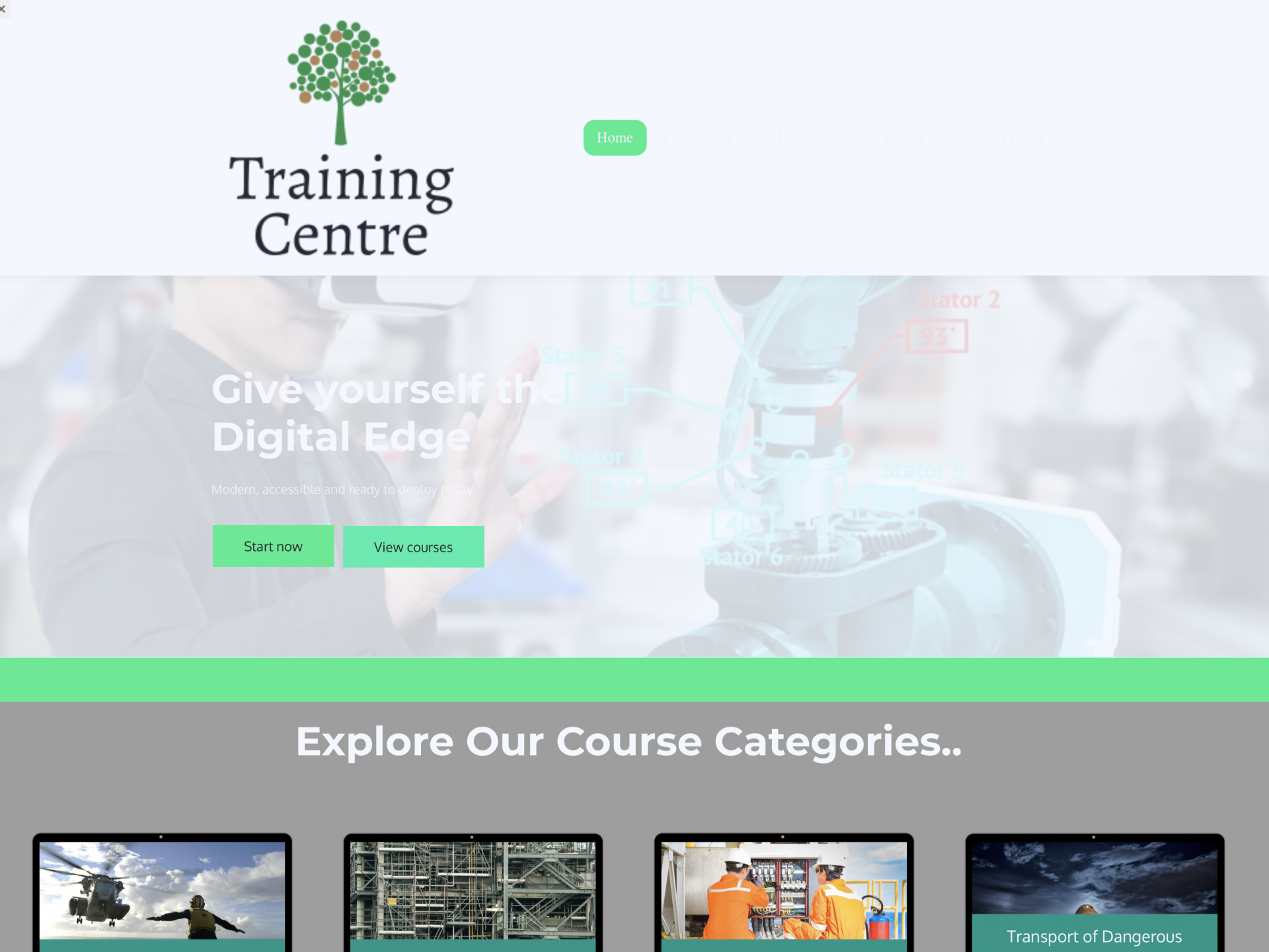 Sample 2 - Service Company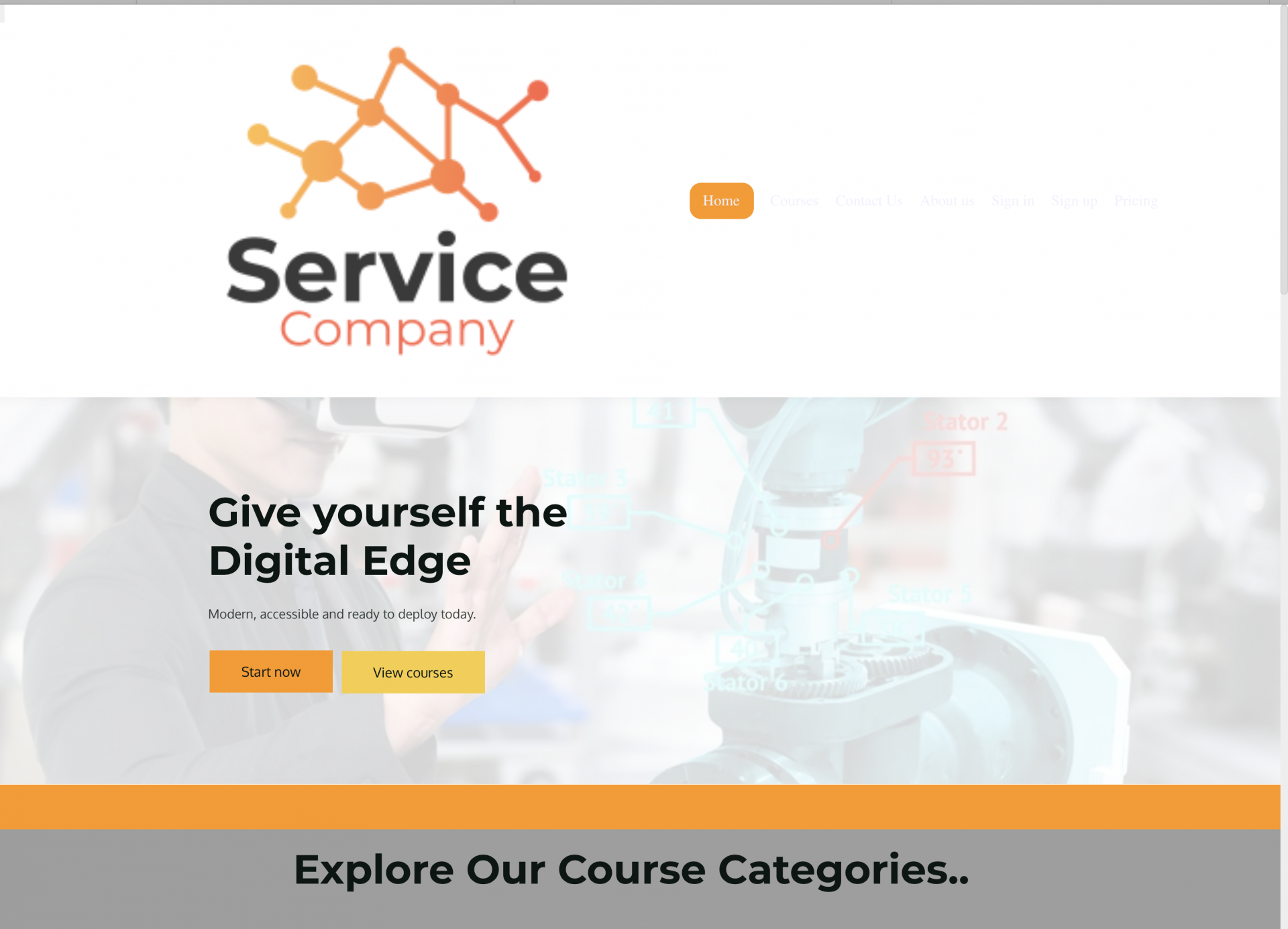 Sample 3- Red Training Centre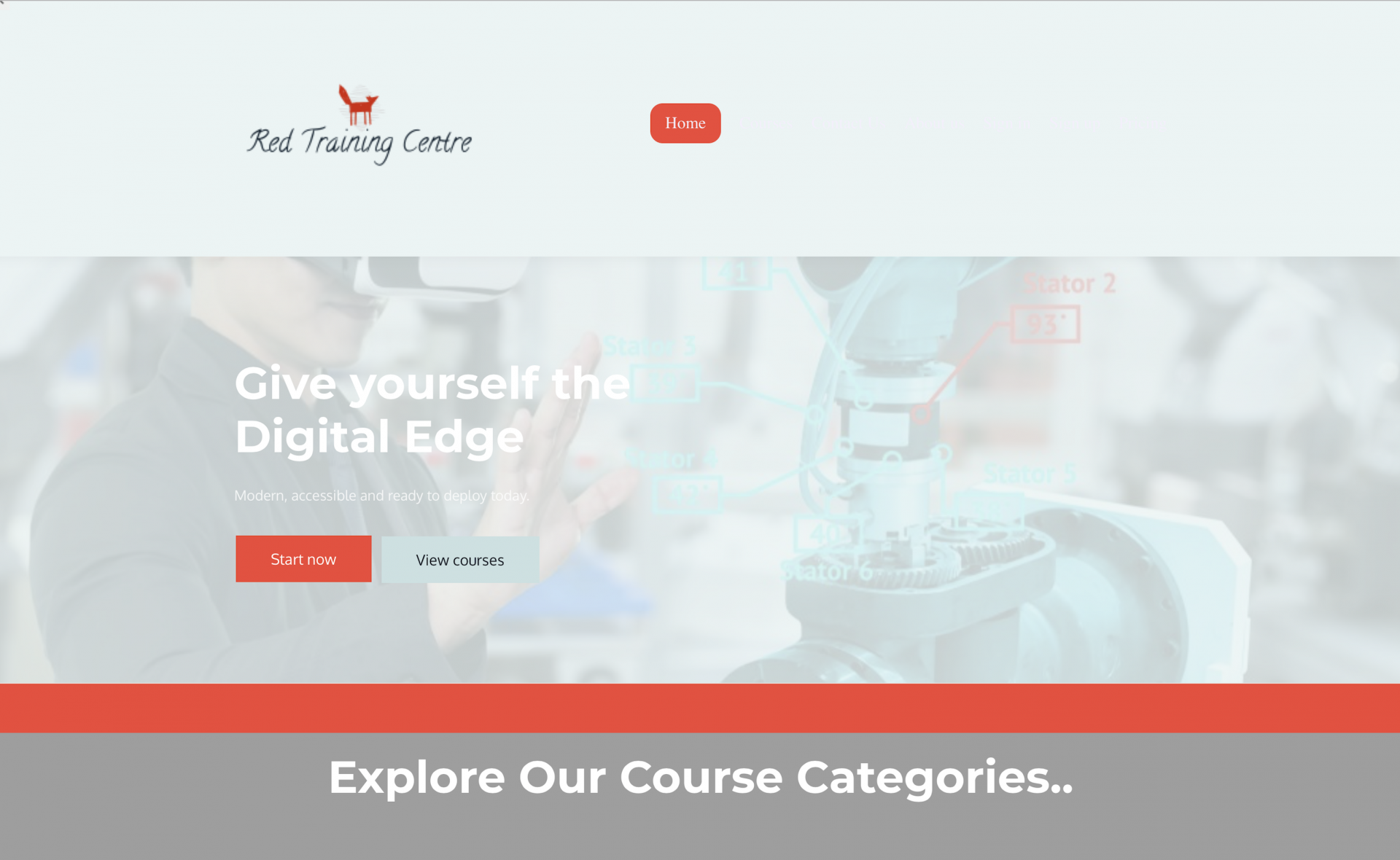 82%*of all consumer internet traffic will be video by 2021

*Cisco Annual Internet Report (2018–2023) White Paper
Click below to see our video learning capability
Created with